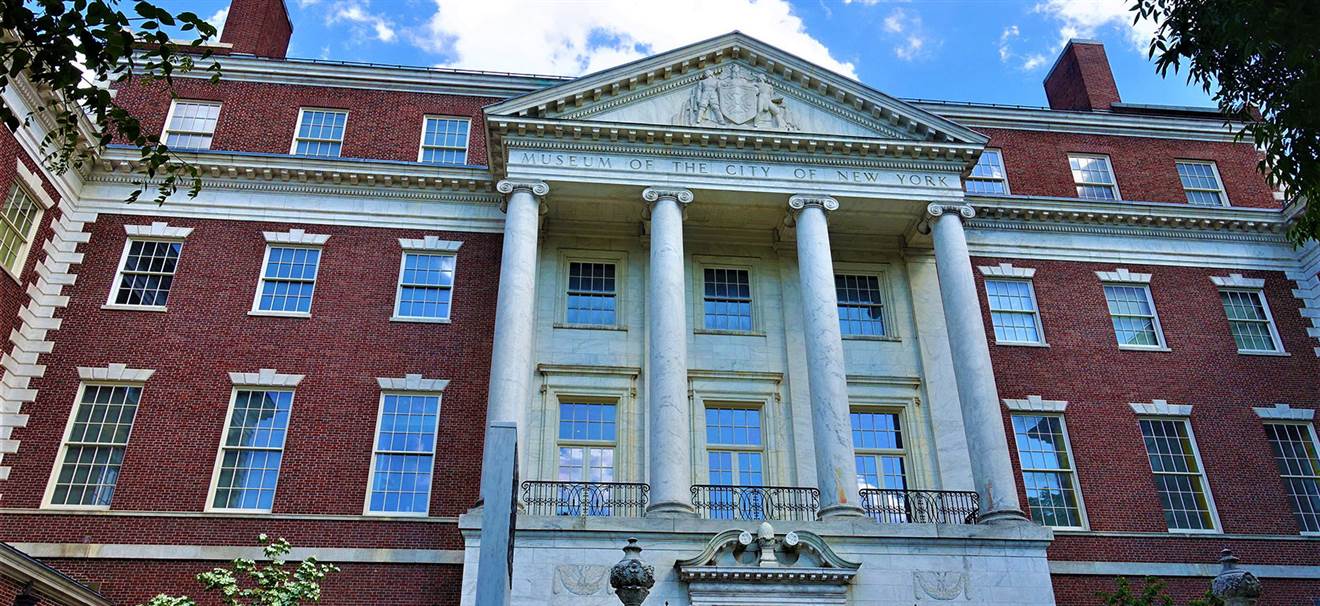 Museum of the City of New York
To product
The Museum of the City of New York embraces the past, present, and future of New York City and celebrates the city's cultural diversity.
Exhibitions in recent seasons have focused on wide-ranging subjects, illuminating the events and issues that define New York:  how to make this city more sustainable by the year 2030; New York's emergence from the shadow of its trans-Atlantic sister city, Paris, to take center stage in the fields of design, fashion, and the arts; Catholic New Yorkers, a once-persecuted minority group that transformed the cultural, institutional, and political life of the broader community;  hip hop and its impact on fashion;  Robert Moses and the transformation of the metropolis in the mid-twentieth century;  how immigrants created their own affordable housing in the early twentieth century; the story of a young Russian woman who reinvented American fashion; and other illuminating and fascinating aspects of New York's rich and diverse past and present.

On occasion the special exhibitions in the museum will be offered at no extra cost in their final month or months. These events and displays will deal with a spectrum of topics and issues which visitors will hopefully find intriguing and informative.


Location
1220 Fifth Avenue at 103rd St.
New York, NY 10029


Hours of Operation
Open daily: 10am to 6pm