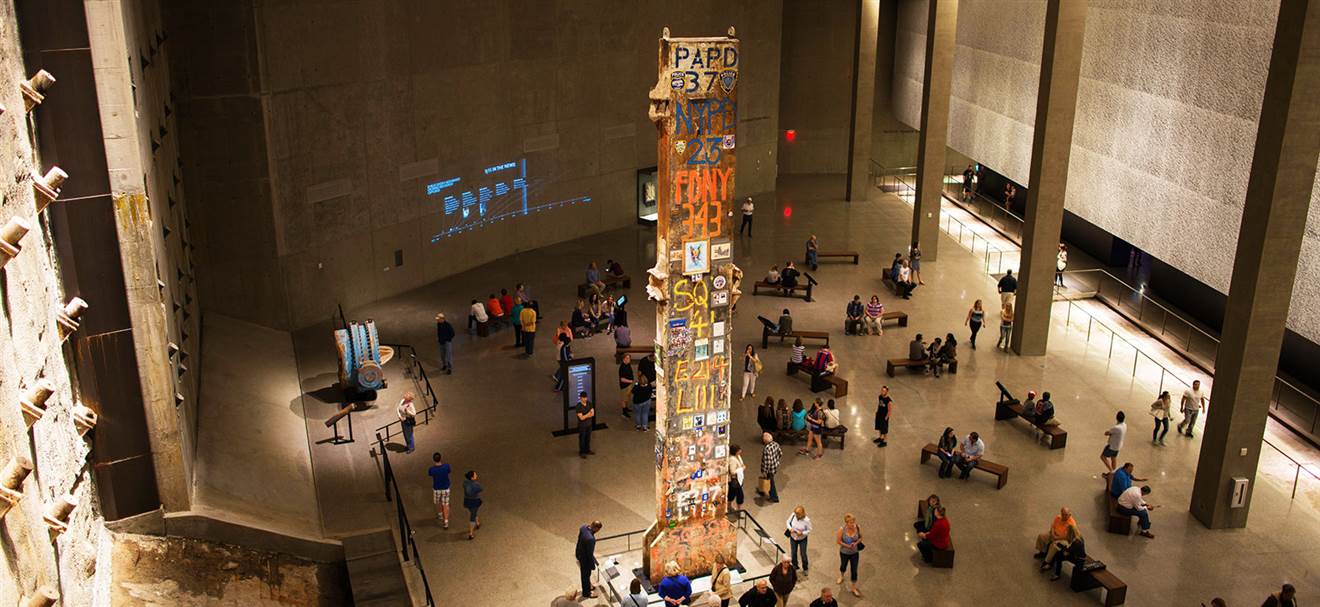 Ground Zero Museum Workshop
To product
The Ground Zero Museum Workshop, known as the "Biggest LITTLE Museum in New York" gives visitors the opportunity to view 80 "Rare Photos" (NY Times) taken during the recovery efforts at Ground Zero and to view select artifacts collected during the recovery period.

Gary Marlon Suson, the Official Photographer at Ground Zero for the Uniformed Firefighters Association and founder of the Ground Zero Museum Workshop, was the only person authorized to take photographs at Ground Zero during the 11 month long recovery effort. GZMW is non-graphic in nature and very suitable for children. On display are images of the famed "Bible Page" - the "Frozen Clock" - K-9 Recovery Dogs - FDNY Honor Guard images and more.

Daily guided tours last two hours and self-guided audio tours are in English, Spanish, French & Italian. Tours sell out quickly so book in advance. Located in the historic Meatpacking District, this Museum is now a "Must-See" before visiting the World Trade Center site. (Wheelchair Accessible).


Location
420 West 14th street, Floor 2 (between 9th Avenue & Washington Street)


Hours of Operation
Wednesday-Sundays from 11am-3pm
Important!
Reservation required - please, call the number, indicated on your ticket to reserve the spot on your tour!